We fancy ourselves to be pretty easy going folks - but when it comes to environmental and social issues, we are quite serious indeed.
Our business represents much more than just making beautiful jewelry. We are honored to partner with forward-thinking organizations that are enacting positive change in the world and helping us all be more aware and responsible in our actions. Please learn about the incredible efforts of some of our partners and organizations we support:
  Climate change is not just an environmental issue, or a social justice issue, or an economic issue — it's all of those things at once. The only way we will be strong enough to put pressure on governments and stand up to the fossil fuel industry is if we all work together. That means bringing people together and building diverse coalitions — from students, to labor unions, human rights and social justice groups; from marginalized communities and faith groups, to universities, business owners and all those who believe in the need for transformational change. 350.org is an international movement of ordinary people working to end the age of fossil fuels and build a world of community-led renewable energy for all. Climate change affects the people we love, the places that fulfill and inspire us, and our sense of hope for the future. Bronwen Jewelry is honored to be a part of the transformational change spearheaded by 350.org


  We are proud to be a member of the Conservation Alliance. The Conservation Alliance is an organization of outdoor businesses whose collective contributions support grassroots environmental organizations and their efforts to protect wild places where outdoor enthusiasts recreate. Alliance funds have played a key role in protecting rivers, trails, wildlands and climbing areas throughout North America. Bronwen Jewelry derives so much inspiration and enjoyment from wild places that we are very happy to be part of this great organization.
Outdoor Afro has become the nation's leading, cutting edge network that celebrates and inspires Black connections and leadership in nature. We are a national not for profit organization with leadership networks around the country. With nearly 90 leaders in 30 states from around the country, we connect thousands of people to outdoor experiences, who are changing the face of conservation. So come out in nature with us, or be a partner to help us grow our work so that we can help lead the way for inclusion in outdoor recreation, nature, and conservation for all! Bronwen Jewelry supports racial equality and is working to see the outdoor space become more racially diverse. outdoorafro.com
  Regenerative Agriculture describes farming and grazing practices that, among other benefits, reverse climate change by rebuilding soil organic matter and restoring degraded soil biodiversity – resulting in both carbon drawdown and improving the water cycle. 
The Kiss The Ground Movie on Netflix has awakened millions of people around the world to the possibilities of regenerative agriculture – and now it's time to act.
The Kiss the Ground Impact Fund supports farmers, ranchers, and land stewards from around the globe in their transition to Regenerative practices that heal the soil, revive ecosystems, increase farmer wellbeing, and help balance the climate. It activates Soil Advocates to lead this movement in their communities, supports over 3000+ virtual and outdoor screenings on farms across the U.S. in partnership with Ro*co Films, provides the brand new Kiss the Ground Educational Film (Coming in January 2021) free to over 100K schools in 44 countries and 10% of the fund will be allocated to support various grassroots projects throughout the globe at the intersection of environmentalism and social justice. Kisstheground.com
Our country is in the grip of a gun violence epidemic. Every American will know a victim of gun violence in their lifetime—this is not normal, and it doesn't have to be this way.  Giffords is fighting to end the gun lobby's stranglehold on our political system. We're daring to dream what a future free from gun violence looks like. We're going to end this crisis, and we're going to do it together. Led by former Congresswoman Gabrielle Giffords, our team brings decades of political, legal, and policy expertise to the fight for gun safety. Our efforts shift culture, mobilize voters, and challenge injustice. Giffords.org
  no2plasticis a world wide community of people and businesses who have pledged to stop using single-use plastics. By changing our habits we are taking responsibility for human health and the health of our planet. Every year more than 1 trillion pieces of single-use plastic enter our waste stream. This plastic lasts for thousands of years, turns into microparticles, and has been found in the most remote corners of our beautiful planet, in the food we eat and even in our bodies. As an artisan jewelry company with a commitment to high-quality, enduring materials and products, Bronwen Jewelry subscribes to no2plastic's conviction that single-use plastics are destructive not only to our planet, but to our health, our well-being, and our integrity. no2plastic.org
was founded by Jill Wheeler to inspire teen girls to climb high in all areas of life. Wellfit Girls provides a unique and meaningful leadership, fitness and empowerment program specifically designed to empower teen girls to believe they can do anything and to believe in themselves. The curriculum challenges teen girls to step out of their comfort zone and into confident and empowered leaders teaching interpersonal communication, conflict resolution, vision and goals, body image and bold leadership.  Bronwen Jewelry is proud to be a partner of Wellfit Girls.  Wellfitgirls.org
 Indigenous Peoples are Rising Up in Solidarity to defend our Rights as Indigenous Peoples; to protect the Sacredness of, the Territorial Integrity of, and Rights of (Grandmother) Mother Earth; and the Rights of Future Generations. We are building solidarity from the Global South to the North to fulfill our sacred duties, listening to the teachings of our elders and the voices of our youth and women, to act wisely to carry out our responsibilities to enhance the health and respect the sacredness of Mother Earth, and to demand climate justice now. Indigenous Peoples will not stand idle as we tell the world the Earth is the source of life to be protected, not merely a resource to be exploited. Indigenousrising.org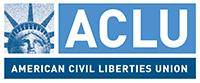 For nearly 100 years, the ACLU has been our nation's guardian of liberty, working in courts, legislatures, and communities to defend and preserve the individual rights and liberties that the Constitution and the laws of the United States guarantee everyone in this country. ACLU's mission remains realizing the promise of the Bill of Rights for all and expanding the reach of its guarantees to new areas. Beyond one person, party, or side — the ACLU dares to create a more perfect union. Aclu.org
  Black Voters Matter goal is to increase power in marginalized, predominantly Black communities. Effective voting allows a community to determine its own destiny. We agree with the words of Dr. Martin Luther King, Jr. when he said, "Power at its best is love implementing the demands of justice, and justice at its best is power correcting everything that stands against love."
We seek to achieve our goals with the following 5 core beliefs in mind:
The key to effective civic engagement and community power is understanding, respecting and supporting local infrastructure.
Black Voters Matter not only on election day, but on the 364 days between election days as well. This means we must support individuals and organizations that are striving to obtain social justice throughout the year.
Black Voters Matter *everywhere*, including rural counties and smaller cities/towns that are often ignored by candidates, elected officials, political parties and the media.
In order for Black voters to matter, we must utilize authentic messaging which speaks to our issues, connects with our hopes and affirms our humanity.
The leadership, talent and commitment demonstrated by Black women in particular must receive recognition and, more importantly, *investment* in order to flourish and multiply. Blackvotersmatterfund.org
We are proud members of the The Surfrider Foundation. Their work is dedicated to the protection and enjoyment of the world's ocean, waves and beaches for all people through a powerful activist network. They work for:
 Plastic Reduction: Reducing the impact of plastics in the marine environments that surround us.
 Ocean Protection: Defending our oceans from challenges threatening the vitality of the ecosystem.
 Beach Access: Working with decision-makers to ensure full and fair beach access for all to enjoy. 
 Coast and Climate: Taking on issues that threaten beaches and natural shorelines. 
 Clean Water: Protecting the health and sustainability of our planet's most precious resource.